Home / Bridges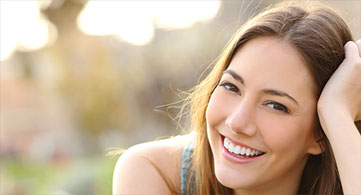 We Build Dental Bridges – Preserve Perfect Smiles!
Teeth are never finished adjusting and are rarely perfectly straight. This is usually not a health concern but can affect your teeth's efficiency when chewing and eating. White Oak Family Dentistry is able to keep your rows of teeth strong, complete, and unified with no abnormal biting. Our bridge services are prosthetic attachments to your existing teeth, cemented to the original row or to dental implants. Missing teeth or injuries can also cause the other teeth to shift and be misaligned. Not only are our quality bridges excellent for filling spaces, they also prevent food particles from being lost in the gaps in your teeth. White Oak Family Dentistry in Garner, NC will apply the best quality bridge service in the entire Raleigh area.
Missing Teeth? – No Problem, We Provide Bridges
Whether your teeth have grown in with unsightly spaces between them or you are missing one or more teeth, our bridges are the answer. The goal is to create a complete and fully formed row of teeth. This improves your teeth's function and enhances your smile. Bridges can be made from a variety of materials, and the best choice will be informed by our experience and counsel. The size of the space being filled and the number of missing teeth will determine the type of material you should be using. We will take all of your options into consideration when helping you choose. The look, coloring and alignment, of your bridge is typically most important. Dr. Sigmon is even able to reduce the size of teeth to make sure bridges are fitting properly. Your natural teeth will serve as anchors for your bridges which are built to be secure and durable.
Schedule Your Bridge Service Today!
You can finally have perfect looking teeth with our bridge service. It's never too late to restore your teeth to their original condition, or possibly even better. Our quality bridge service is the answer to many of your questions and concerns about your teeth's appearance. The entire process is made simple and affordable at White Oak Family Dentistry. Help us get started by scheduling a thorough check up service. Give us a call today at 919.986.0151 to schedule your appointment. We look forward to serving you and finding your smile!