Home / Services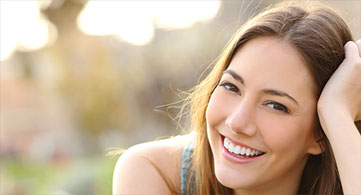 Restoring Your Smile
Most of us know how unbearable a toothache can be. Choose White Oak Family Dentistry in Garner, NC and you will not only get relief, but you will start a quality dental care partnership. Our plan for your exceptional oral care is to keep teeth and gums healthy. We perform the timely dental care services that protect your mouth from decay. Teeth are susceptible to infection by harboring bacteria, and if left unchecked will wreak havoc throughout your mouth and body. Did you know the bacteria in cavities are contagious? White Oak Family Dentistry removes cavities and provides tooth fillings using composite resin. If significant amount of tooth structure is missing a crown, bridge or veneer may be required. We protect your mouth from the spread of infection with the latest technologies and dental service techniques. Too many people wait for pain or discomfort to seek our services. White Oak Family Dentistry believes in making your dental service experience as comfortable as possible.
Sometimes teeth suffer extensive damage and need to be extracted to protect the mouth and body from further infection. When teeth need to be extracted, gentle yet experienced dentists know how to protect their patients from extreme discomfort or pain. Anti-anxiety agents such as nitrous oxide and medication may be used to make your experience more pleasant. We use the most advanced tools and equipment to perform all our extraction services. For simple extractions or complex surgical extractions, come to White Oak Family Dentistry's highly qualified dentist and assistants. Our team will examine the condition of your teeth and gums to determine which is appropriate. A timely check-up will always let you know the true condition of your teeth before it is too late. We are ready to perform any necessary dental services, including teeth whitening, bridges, veneers, and much more!
Schedule a Dental Service Appointment Today!
Your excellent dental care begins with your choice in a qualified dentist. Before you require extensive dental care services, schedule an appointment with White Oak Family Dentistry. Let us discuss your need and expectations from your dentist's office. We will strive to go above and beyond to meet and exceed your expectations. Our office makes your dental service experience everything you need it to be. When you schedule an appointment with us, we make your visit as convenient and hassle-free as possible. The dentist appointment is no longer something to be dreaded. Our dental service expertise is here to add value to your day, your life, and your smile!