Home / Crowns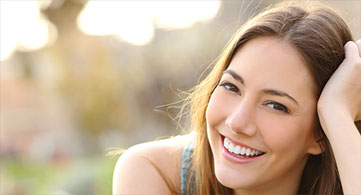 Quality Oral Care – Prevent Tooth Decay
Our crown applications are used to prevent cavities from damaging teeth. When cavities become severe enough to break the tooth enamel, a crown can be applied to hold the tooth together. White Oak Family Dentistry in Garner, NC is focused on finding the best method to protect your healthy smile. Dental crowns can be metal, porcelain or ceramic depending on whichever material is best for your procedure. You may also request a specific material for your personal preference. Our qualified dentists will always consider your needs when determining the best option for your oral condition. Crowns are meant to cover portions of the teeth where the cavity and enamel damage appear. The strategic and effective application of crowns will repair your teeth's strength, and prevent potential damage or decay.
Top-Notch Crown Services Improve Your Appearance
Dental crown service is also able to improve imperfections like discoloration, alignment or misshapen teeth. The crown is meant to be the new outer surface of your tooth which can correct a variety of issues. Crowns are used to protect the integrity of your tooth after it is broken down from decay. They can also be used in conjunction with bridges and dental implants to help stabilize the fitting. Crowns keep teeth secure in the mouth while hiding bridges or dental implants that are closing spaces. Give our team a chance to provide our top quality oral care. You will not regret a lasting relationship that keeps you smiling. Everything starts with a quality check up from our specialists. We will discover the true condition of your teeth and use the most efficient and effective dental service.
Schedule Your Crown Fitting Today!
Today is a great day to schedule your dental check up. Being proactive is the key to preventing costly and time-consuming dental services. There is a good chance that we will be able to catch any issue before it is too late. Unfortunately, cavities aren't going to fix themselves, and they will continue to wreak havoc in your mouth until you let the experts at White Oak Family Dentistry provide a crown. Depending on the extent of the damage to your tooth, our team will let you know which dental service is best for you. Give us a call today at 919.986.0151 to schedule an appointment for a check up or crown service.