Home / Dental Cleanings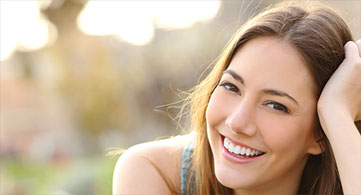 Advanced Cleaning Tools & Technologies
We provide a variety of dental care services for patients. None is more important than the routine maintenance of your teeth and gums. When you visit White Oak Family Dentistry in Garner, NC, you have a highly qualified and experienced team to care for your oral health. Careful inspection and thorough examination of your teeth and their condition is the first step in our dental care process. Our experts will be able to recognize the problem areas of your mouth and develop a plan to fix these problems before it's too late. Our dental cleanings give us the opportunity to remove potential dangers and identify necessary services. We use the necessary cleaning tools to remove tartar and plaque build-up because when they are allowed to build up it eventually causes decay and infection in your teeth and gums. Your dental cleaning intervals are meant to keep you ahead of any potential problems.
Preventative Dental Care
Prevention is the key to a healthy mouth. There are limitations to what a dentist can diagnose if patients are not visiting us on a routine basis. Likewise, there's only so much that a patient can see and analyze without the equipment and training of our experts. Let's work together to make sure expensive and time consuming dental services are never necessary. The goal is for you to keep all of your teeth, healthy and whole. Our consistent dental cleanings will make sure you receive the thorough cleansing that's necessary. Hard to reach molars, interior-side teeth, and tight spaces between teeth can all be difficult for patients to reach. But we know exactly how to reach every inch and every crevice of your teeth. You can be confident that you're receiving the most effective dental cleaning in this area.
Schedule Your Dental Cleaning
If it is time for another dentist appointment, that means it is time for another dental cleaning. There is no better place in this area than White Oak Family Dentistry to receive your cleaning. We will help you stay ahead of any tooth decay or infection with consistent cleaning services. Fit us into your busy schedule and we will make it worth your while. Leave our facility with a fresher mouth and a cleaner smile. Your convenience and your overall experience are most important to us. We hope to establish long term partnerships that protect and preserve your oral health.