Home / Fillings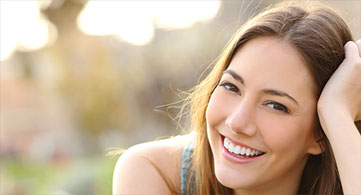 Composite-Resin – Tooth-Colored Fillings
Cavities are the root cause of a tooth's gradual decay. Give your teeth the proper amount of brushing, flossing and rinsing, to prevent bacterial growth and infection in the mouth. All quality dental care services are designed to stop all decay before it can develop and spread. The team at White Oak Family Dentistry examines your teeth with speed, ease, and precision. Every cavity is located and scheduled for immediate removal and treatment service. Fillings are the most common procedure for keeping your teeth healthy and free from potential decay. A tooth-colored filling can replace the damaged and cavity-filled part of your tooth. Infection must be stopped in its tracks before reaching down into the pulp of the tooth, and spreading throughout the gums.
Quality Oral Care You Can Trust!
Fillings are the most effective methods for fixing the root cause of decay. Just because the are extremely important does not mean they have to be invasive and unpleasant. Your experience at White Oak Family Dentistry in Garner, NC will always be handled with precision and the utmost sensitivity. Our tooth filling procedures remain quick, comfortable, and totally forgettable. When you receive fillings and dental services from us, we only want you thinking about how well you were treated. We are Garner's source for all comfortable and pain-free dental services. All you need to do is schedule your filling service with us and you can trade in your tooth's discomfort and decay for a pleasant experience.
Schedule Your Check Up or Filling Today!
Cavities can be a silent killer when it comes to your teeth's continued strength. The goal is always prevention and every visit to our office helps you avoid expensive dental services. We want you to retain the full strength and pain-free use of all your teeth. No need to endure discomfort when White Oak Family Dentistry is here to guide you in a better direction. Cavities can be aggressive enemies but they are no match for the top-notch dental services that we provide. All fillings are provided using gold, porcelain, or composite resin to perfection. Give us a call today at 919.986.0151 to schedule an appointment.