Home / Invisalign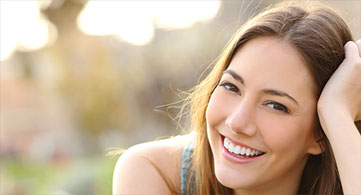 The Quiet Teeth-Straightening Tool – White Oak Family Dentistry
The cosmetic dentistry services at White Oak Family Dentistry are able to give you the smile you have always wanted. You no longer have to settle for a crooked row of teeth. You can get them fixed a lot easier than you thought with our quality Invisalign tools. The length of time that Invisalign takes to straighten your teeth will depend on the amount of straightening that is required. One of the advantages of Invisalign is that it is translucent, and you do not have to wear unattractive metal. The wiring of metal braces will bring you back to the orthodontist every six months for a painful tightening. With Invisalign you will be able to handle any necessary adjustments yourself while still at home.
Sometimes teeth grow in slightly crooked, but we just get used to them. If given the choice, most people would choose to have all their teeth straightened today! There are many other things to consider which prevent people from making that choice, like time, convenience, and cost. We do not want our patients getting used to a look with which they are unhappy. Cosmetic enhancements to your teeth are now easier than ever. White Oak Family Dentistry knows how to take care of your smile with Invisalign, the "invisible" teeth straightening tool. If there is any issue with your teeth, coloring, spacing, difficulty eating, come to us first. Our team is here to improve your smile in any way that we can.
Schedule Your Appointment for Invisalign Service
There always seemed to be a price to pay for straightening your teeth that many people are not willing to pay. At White Oak Family Dentistry in Garner, NC, not only do we understand but we also have the answer – Invisalign. We use the advanced Invisalign technology to quietly straighten your teeth, using a clear material. The hassle, discomfort and occasional pain associated with wearing metal braces has long been a deterrent. Today, Invisalign is the best alternative for patients who do not want to publicize their extended dental service. Give us a call today at 919.986.0151 to schedule your first appointment or consultation.