Home / Temporomandibular Joint Disorders (TMJ)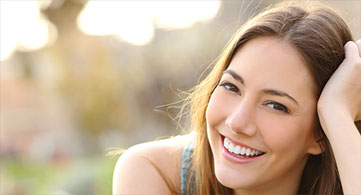 Solving Difficulties With Chewing & Yawning
Diagnosing TMJ can be difficult if you are not a professional. The symptoms vary and will give you pain and discomfort that looks like something else. The qualified team at White Oak Family Dentistry in Garner, NC is well-trained in the diagnosis and treatment of all temporomandibular joint disorders (TMJ). Chewing, speaking, and yawning are the most difficult activities when suffering from TMJ. To do them all you need full operation of your jaws. As you use these joints, you will experience intolerable pain and discomfort. Difficulty opening and closing your mouth is part of TMJ. TMJ disorder can also cause headaches and earaches since they are in the same area as the jaws. This type of facial pain and discomfort is handled by our office. Your initial symptoms and concerns will be about the pain and discomfort. If you notice alignment issues with your jaw when you yawn, that is a clear sign of TMJ. Many people think they are suffering from a toothache but are actually experiencing temporomandibular joint disorder.
Quick & Thorough TMJ Diagnosis
Our team will go above and beyond to eliminate all pain from your mouth's misalignment and jaw tenderness. The causes of your TMJ are diverse and doctors and dentists are still finding new discoveries about the effective treatment of TMJ. Your TMJ problem could be associated with an injury. Jaws can be dislocated and never heal correctly. This type of injury could cause jaws popping when talking or yawning, neck aches, pain around the ear, headaches, and much more. Stress is another cause of TMJ. Stressful situations may cause you to grind your teeth, use your jaw muscles, The diagnosis is the most difficult and most important part of TMJ treatment. Our team is able to find out the true condition of your teeth and jaw.
Schedule Your TMJ Treatment Service
Our TMJ Service is meant to relieve intolerable pains throughout your mouth and head. Before we try any of our effective dental service techniques, we provide a thorough diagnosis. We use our experience and equipment to examine your face and jaw. This will give us enough information to determine the best plan of treatment for TMJ. The experts at White Oak Family Dentistry will always correctly diagnose your oral condition and perform the most effective services. Give us a call today at 919.986.0151 to schedule your oral examination and relieve your TMJ symptoms. We are always here for any questions or concerns that you might have. Feel free to contact us for a second or third opinion before receiving any expensive and time-consuming TMJ treatment.