Home / Extractions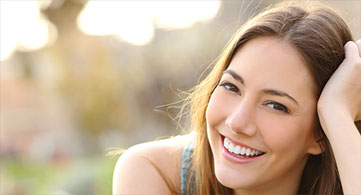 Sounds Worse Than It Is – Trust Us!
Tooth extraction simply means pulling your teeth. Sounds painful, but you can relax knowing that White Oak Family Dentistry in Garner, NC is performing your extraction service. We make the process as comfortable and pain-free as possible. With our extensive experience, we make sure your mouth, teeth, and gums are always protected. There are many reasons for an extraction. One of the most common causes is to make room when your teeth are too large for your mouth. An extraction will make room for other teeth unable to rise through the gums. Extractions are also performed to prevent infection from spreading. A tooth that is badly damaged from decay can spread infection to the pulp. Stopping the spread of infection is always a top priority. Also, if a tooth has been damaged by an accident, it may be best to remove it.
The Answer to Periodontal Disease
Teeth are meant to perform specific jobs in your mouth as you eat, chew, tear, and of course smile. All these jobs can and will be compromised by a badly damaged tooth. An extraction service is often required if a root canal procedure is unsuccessful. Also, Periodontal disease will cause the teeth to be too loose and an extraction may be necessary. White Oak Family Dentistry knows how to handle patients' dental services as they go through a variety of medical procedures. It is common for people going through chemotherapy to have teeth extracted as well. Anything that weakens your immune system, like radiation treatment, cancer drugs, or organ transplants may require teeth to be extracted as well.
Schedule Your Tooth Extraction Today!
Dr. Sigmon here to let our patients know that there is nothing to worry about with our extraction service. It may sound like a very painful process, but we promise we will take care of you. Our extraction services not only focus on restoring your mouth to perfect health, but we also protect you from as much pain and discomfort as possible. Come to us for any discussions about our extraction services. We address any questions or concerns that you may have. Ultimately, let us know how we can make this process easier for you. Give us a call today at 919.986.0151 to set up an appointment for a consultation about our extraction service.