Home / Implants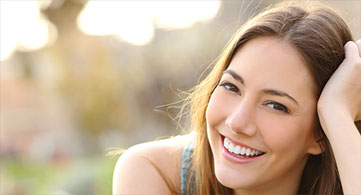 Dental Implants That Last Longer
We help you restore your winning smile by designing a perfect-fitting implant crown. Dr. Sigmon ensures that your new implant looks exactly like your remaining teeth. Let us meet so we can talk about the process and find out how easy it is for us to improve your comfort and enhance your appearance with a new dental implant.
Implants That Look Like the Originals
Part of our expert counsel involves deciding which is best, dental implants or dentures, for you. We will only recommend the services and applications that are suited for your needs. We keep our dental implant design process as simple and safe as possible. You can expect comprehensive care and proper teeth cleaning techniques for quality aftercare. White Oak Family Dentistry is not here just to change your looks, but we believe in quality maintenance of your implants. Any issues or questions that you have during or after the implant service are welcome. We are sure you will be pleased with the results of our service.
Schedule Your Appointment For Implants
How long have you been putting up with your missing teeth? We are sure it has been long enough. If it is the result of a recent accident, now is the perfect time to let our team take care of it for you. We will be the dentist office you cannot stop talking about. We treat you like family. Do not let your missing smile give people the wrong impression. White Oak Family Dentistry can help. All you need to do is give us a call at 919.986.0151 and schedule an initial consultation. Our friendly and professional staff is always ready to take your call and discuss the entire implant service process.