Home / Dentures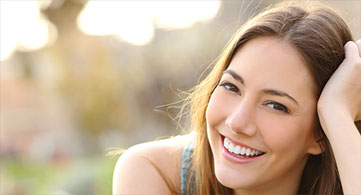 Natural-Looking Teeth Replacements
A missing tooth makes you hesitant to smile but the team at White Oak Family Dentistry in Garner, NC restores confidence. After Dr. Sigmon designs and applies your new dentures you will get comfortable with your pearly whites in no time. Dental repair, restoration, and replacement are all on the path as your mouth returns to its original condition. Our denture services give you perfectly fitting rows of authentic looking teeth. The design, application, and comprehensive care for your dentures are handled by our qualified and experienced staff. We believe in quality after care, best practices, and maintenance services to keep you satisfied with your dentures.
The Best Affordable Denture Design, Application, and Maintenance
The story behind your missing tooth (or teeth) may be a bad memory, but our team can erase the damage it has done to your smile. All you need is the qualified dentist and cosmetic dentistry technicians at White Oak Family Dentistry. Dentures are popular among individuals with a series of damaged or missing teeth. An appointment with Dr. Sigmon will let you know which type of dentures, full or partial, is best for you. Receive the most effective denture design involving tooth extractions or crowns on your natural teeth to ensure a proper fitting.
Schedule Your Dentures or Dental Implants
There is no time like the present when scheduling your denture service appointment. White Oak Family Dentistry is the local dental care provider that you can trust. Our team is this area's complete denture and after care specialist. We look forward to your appointment because we know you are going to love the end result. Give us a call today at 919.986.0151 to schedule an appointment. Let us show you what we can do for you! The right set of dentures will change your life. Ready for that change? Start here! We encourage you to visit the Triangle area's best dental service facility today.