Home / Periodontal Treatment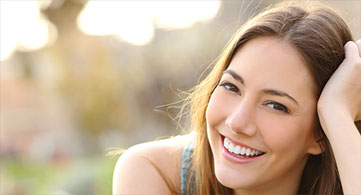 Tooth & Gum Disease Treatment
Periodontal treatment comes in many forms. We will provide a careful diagnosis of the condition of your teeth and gums. The ultimate goal, like most dental services, is to prevent the spread of infection. Staying on top of your oral care means brushing, flossing, and removing plaque build up. If plaque is allowed to gather and remain on your teeth and gums, gingivitis is sure to follow. White Oak Family Dentistry in Garner, NC is your answer to any concerns with gingivitis. Most people are unaware of the damage that is being done to their teeth through gum disease but we will find it and fix it. Timing is vital, so the sooner we can catch gum disease and deal with it, the healthier your mouth will be. If you have a smoking habit, you might find that it has had a negative effect on your oral hygiene.
Removing All Plaque and Tartar
The start to our quality periodontal treatment is removing plaque and tartar from the teeth and gums. Dr. Sigmon will determine the services needed depending on how extensive your gum disease is. White Oak Family Dentistry uses the most advanced tools, equipment, medicine, and mouth rinses to defeat your gum disease. Gum disease is treatable here and we have experience reversing years of bad oral hygiene. Our quality periodontal treatment does not end at your appointment. It will continue when you leave with clear directions for comprehensive oral care. When we provide our periodontal services, we are eliminating all the harmful germs and bacteria that have gathered. Our job is to protect your mouth from the infections that can cause damage and decay in your mouth. Let us get your teeth back in excellent condition and keep them strong for as long as you need them.
Schedule Your Periodontal Service
White Oak Family Dentistry is your tooth care specialist. That includes addressing gingivitis, plaque buildup, tartar buildup, and controlling the spread of infection. We will do our part to send you home free of gum disease. Your part will be to maintain the stronger, cleaner, and healthier teeth that you have. We also know how to save you time and money with continued maintenance services and counsel. Your first step is to give us a call to set up an appointment. A thorough dental check-up will let you know exactly where you stand. We let our patients know exactly how we will fix gum disease with our excellent periodontal services. Give us a call today at 919.986.0151 to schedule your appointment.